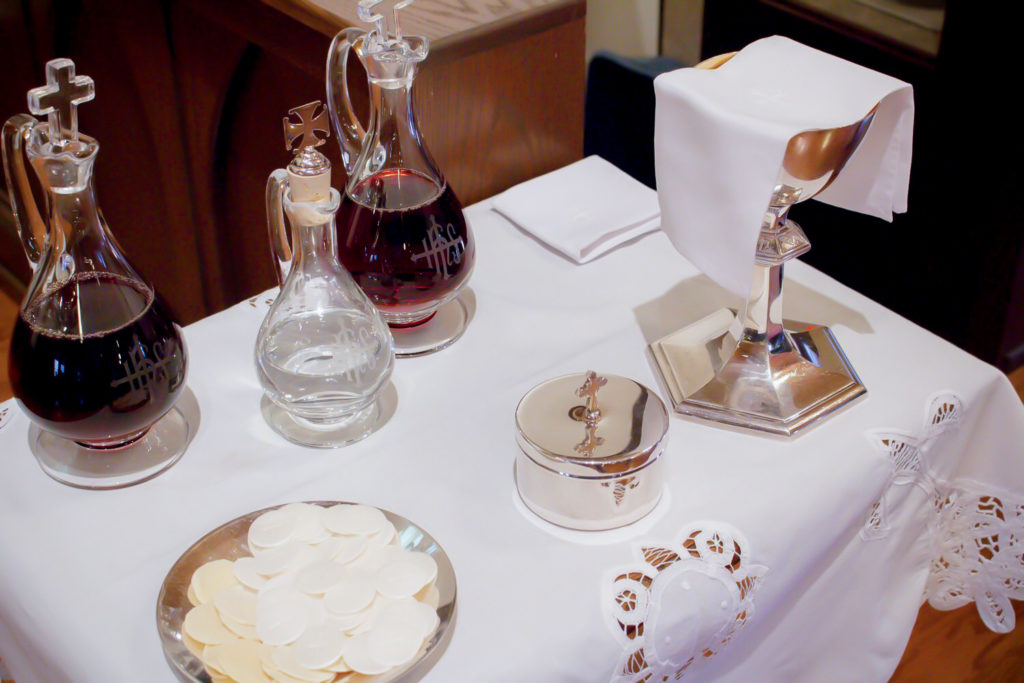 Holy Communion (Holy Eucharist) is the focal point of our worship service. In receiving the bread and the wine, we re-enact Christ's last supper with his disciples and recall his sacrificial death on the cross.
All baptized Christians – including visitors and children – are invited to join us for communion. Our practice at St. Andrew's is to receive communion at kneeling rails in the front of the church. An usher will be there to guide you.
As you kneel at the rail, a lay eucharistic minister will hand you a wafer of bread. Many eat the bread right away and then drink a sip of wine as the cup is administered. Others choose to wait and dip the bread in the wine as the cup is offered. If you do not wish to receive either the bread or the wine, simply fold your arms across your chest and the priest will pray for you.
Following communion, you may return to your seat for a time of prayer, worship or reflection as we sing choruses of praise. Our prayer team is also available during this time to pray with you in the prayer corner at the back of the sanctuary.